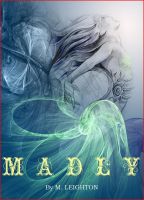 The awesome
Michelle Leighton
has released a
novelette free on Smashwords.com that "introduces you to Madly James, a nearly-eighteen year old mermaid princess who must use her exceptional powers to restore peace and safety to both earth and Atlas, her home beneath the sea."
I read it earlier and it was awesome! Its a great introduction to Madly James and I was hooked right away!Head to this link to get your free E-book copy of Madly. http://www.smashwords.com/books/view/66477
THE
MADLY
SERIES
BOOK ONE: MADLY & WOLFHARDT will be released later in the summer, and I'm so excited for it!