I recently read the Anna and The French trilogy by Stephanie Perkins and I fell in love with it. Stephanie Perkins is an incredible author and I can't wait to read more of her books. Check out my 5* review's below of Anna and The French Kiss, Lola and The Boy Next Door & Isla and The Happily Ever After!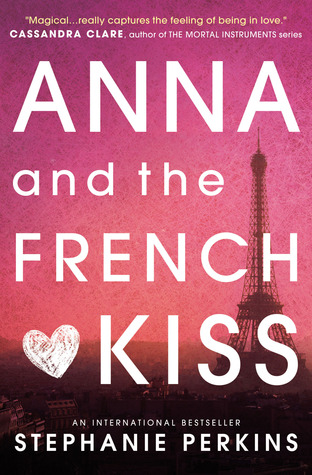 Blurb:
Anna has everything figured out - she was about to start senior year with her best friend, she had a great weekend job, and her huge work crush looked as if it might finally be going somewhere... Until her dad decides to send her 4383 miles away to Paris. On her own.

But despite not speaking a word of French, Anna finds herself making new friends, including Etienne, the smart, beautiful boy from the floor above. But he's taken – and Anna might be too. Will a year of romantic near-missed end with the French kiss she's been waiting for?
*******************
Ahhhh! I fricking loved Anna and The French Kiss I have wanted to read this book for ages and finally got around to it. (why did I wait sooo long)

The story isn't just amazing, Stephanie Perkins is such an amazing writer! The way she writes romance is like nothing I have read before and it feels so real. Stephanie Perkins is not afraid to deal with real life issues..

I really could not put the book down, it kept me up all night even when I was falling asleep I forced myself awake to read it a bit more! I loved St Clair and I loved Anna.

Stephanie Perkins knows how to use a setting and the setting of Paris was amazing. Ms Perkin's makes the setting feel like another character.

I cant express anymore how much I loved this book . If you haven't picked it up already, go get it straight away!!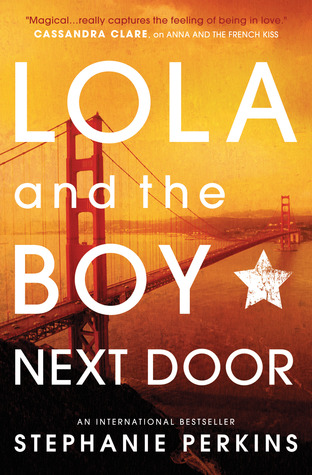 Budding designer Lola Nolan doesn't believe in fashion... she believes in costume. The more expressive the outfit – the more sparkly, more wild – the better. And life is pretty close to perfect for Lola, especially with her hot rocker boyfriend.

That is, until the Bell twins, Calliope and Cricket return to the neighbourhood and unearth a past of hurt that Lola thought was long buried. So when talented inventor Cricket steps out from his twin sister's shadow and back into Lola's life, she must finally face up to a lifetime of feelings for the boy next door. Could the boy from Lola's past be the love of her future?

Fall in love with the international bestseller from queen of young adult fiction, Stephanie Perkins
Why did I wait so long to read this series!!!?? I have fallen in love with Stephanie Perkins writing and her characters. I can't express how much I loved Lola and the boy next door, this series just keeps getting better and better!

I read Anna and The French Kiss a few days before reading this book and I loved it and I loved Lola and The Boy Next Door just as much.

Stephanie Perkins knows how to write romance. I got all the feels in this book. Ms Perkins also is amazing at making the books feel real, she's not scared to deal with real life issues, this is a theme I have noticed with her books.

I loved Lola and her quirky fashion sense and all her outfits. I also loved Cricket but I don't think I love him as much as Etienne!

The whole moon and stars thing!! OMG it was just so cute my melted.
.The characters, the romance, the setting makes for an incredible read you wont forget!!!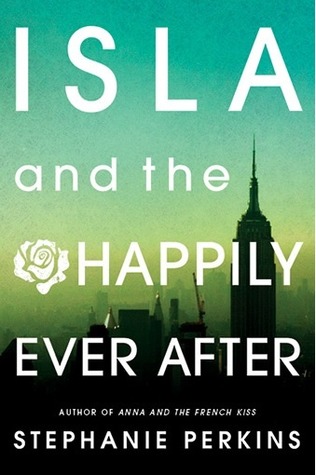 Love ignites in the City That Never Sleeps, but can it last?

Hopeless romantic Isla has had a crush on introspective cartoonist Josh since their first year at the School of America in Paris. And after a chance encounter in Manhattan over the summer, romance might be closer than Isla imagined. But as they begin their senior year back in France, Isla and Josh are forced to confront the challenges every young couple must face, including family drama, uncertainty about their college futures, and the very real possibility of being apart.

Featuring cameos from fan-favorites Anna, Étienne, Lola, and Cricket, this sweet and sexy story of true love—set against the stunning backdrops of New York City, Paris, and Barcelona—is a swoonworthy conclusion to Stephanie Perkins's beloved series.
If I could rate this book a million stars I would. I cant express how much I loved this book. It was... perfect!!

I loved Anna and St Clair, Lola and Cricket but I loved Josh and Isla the most. I just loved them! They where two lost souls who are perfect for each other.

Stephanie Perkins is a genius, she is incredible I haven't come across a writer so incredible in all life. Even my favorite series of books don't meet the standard of Ms Perkins writing. She is a master of words I just cant get over how amazing a writer she is. The subtle way all the books are linked is incredible. I felt all the emotions of Isla, I laughed, I cried!! This was an incredible, beautiful end to am amazing series!!
Have you read Anna and The French Kiss Trilogy?? What did you think of it? Also who would you pick, Etienne, Cricket or Josh. Leave me a comment below!