The Sunday Post was created by
Caffeniated Book Reviewer
this is a post where we recap on the going on's on the blog the week previous and the week coming up as well as the awesome books we have received, bought or been gifted for review!
I haven't done a Sunday Post in a few weeks so I have loads of awesome books to share with everyone. I hope everyone is enjoying their summer and having time to read loads of books. I have one more week of work to go then am off for a week so hoping to get loads of reading done then. Have a great week :)
On the blog the week of the 30th June:
I would be grateful if you guys had a spare minute to check out my review's and leave a comment. Comments are one thing I love and I love to interact with the followers of my blog so if you fancy leaving a comment I will give you a virtual cookie :)
Coming this week:
7th July: Review: The Enemy by Charlie Higson
8th July: GFC/BLOGLOVIN follower Giveaway
9th July: Waiting on Wednesday
11th July: Review: My Second Life by Faye Bird
12th July: Discussion: The Enemy Thoughts
Borrowers by Mary Norton
Goodreads
Puffin books is releasing 20 well known children's classics for a new generation of younger readers under the name A Puffin Book currently known as Puffin Modern Classics. Some of the title's include, Goodnight Mr Tom, Charlotte's Web and The Never Ending Story. Puffin kindly send me one of my favourite classics for me to re read.
Flirty Dancing (The Ladybirds #1) by Jenny McLachlan
Goodreads
My Second Life by Faye Bird
Goodreads
TY to Puffin Books, Bloomsbury UK and Usbourne Publishing
Library Books:
The Baby Diaries by Sam Binnie
Just Like Fate by Cat Patrick & Suzanne Young
Life After Theft (Life After Theft #1) by Aprilynne Pike
Bought:
Teardrop (Teardrop #1) by Lauren Kate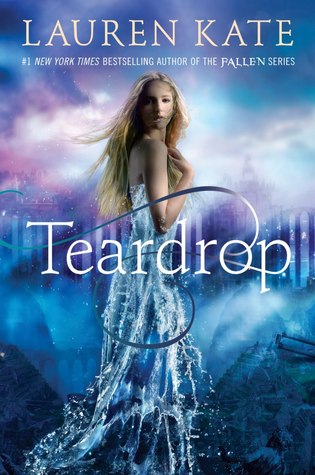 Goodreads
The Demon Code (Leo Tillman & Heather Kennedy #2) by Adam Blake
Goodreads
I brought this not releasing it was the second book. Blogger Fail :(
Won:
The Moment Collecter by Jodi Lynn Anderson via Giselle @ Expresso Reads
Goodreads
*Note this is the UK version of The Vanishing Season, releasing August 7th via Orchard Books*
What did you get this week? Leave me a link below to your Sunday Posts!