I love getting lost in a book, in the world the author has created, whether fictional or real. Here is the top three places I want to visit because of books!
1) PARIS- The book responsible Anna and the French Kiss by Stephanie Perkins
Paris is the city of love and in Anna and the French Kiss, Stephanie Perkins made Paris an extra character, something I have never felt before in a book. I just want to walk the streets of Paris under the starlight and the lights of the Eiffel Tower. Paris was never a place I wanted to visit until I read Anna and the French Kiss!
2) NEW ORLEANS/LOUISIANA- The books responsible The Sookie Stackhouse series by Charlaine Harris
I have a love for New Orleans especially Louisiana where my favorite ever book series is set. New Orleans and all the southern states is a place I have always wanted to visit and reading the Sookie Stackhouse series just increased that. I want to walk the French Quarter, visit the Bayou and be there for Mari Gras. New Orleans is my number one place to visit!
3) OXFORD UNI & ITS LIBRARIES & LONDON CIRCA 1590- The books responsible the All Souls Trilogy by Deborah Harkness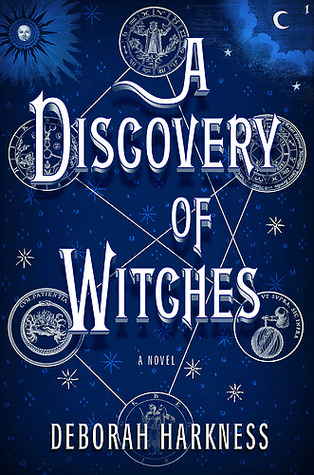 The All Souls Trilogy by Deborah Harkness is fast becoming my favorite trilogy of all time. The book is set in upstate New York and Oxford, London (2010) and London circa 1590 and other places.
I would love to visit London circa 1590 and met greats like William Shakespeare, Mary Sidney and Queen Elizabeth, however if I travelled back in time Matthew would have to be with me (Matthew is one of my book boyfriends from the All Souls Trilogy) and vampires/witches & Daemons would have to be real.
I also want to visit within this world Oxford and more specifically Oxford University and it's libraries. Those Libraries... know words can describe the joy I would have in them!
What places/worlds from books do you want to visit and why?