The Sunday Post was created by
Caffeniated Book Reviewer
this is a post where we recap on the going on's on the blog the week previous and the week coming up as well as the awesome books we have received, bought or been gifted for review!
I hope everyone has had a great week. I didn't post a Sunday Post last week as my mum was away on holiday and I had a few days of work so decided to relax and take a few days away from blogging. I used to feel guilty missing a few posts but since I started blogging again in May, I have a new perspective on blogging. I blog for fun and it is a passion of mine but I won't feel guilty anymore if I miss some posts! :)
Next week is going to be busy on the blog as I am posting a post everyday, something I haven't done since I started blogging again. I hope you will all stop by this week and check out the posts. :)
Next week there won't be a Sunday Post as I am going camping with some friends and am just going to relax. I hope everyone has a great reading week!
On the blog the week of the 16th June:
Which Starlight Character would you be? & $10 Amazon Giftcard
Waiting On Wednesday #6
Cover Reveal: In Between Seasons by Cassandra Giovanni
Discussion: Lux series by Jennifer L.Armentrout
Coming this week:
23rd June: Cover Reveal: Watch your back by Tracy Bilen
24th June: Quick reads reviews: The Ghosts of 2012 (adult short), A Sea Change (adult short) & Soulmates (YA)
25th June: Waiting on Wednesday
26th June: Some Other Eden Review (Adult book)
27th June: Interview with author Alyssa Sheinmel
28th June: Discussion: Micheal Grant's Gone Series
Current Giveaways
Win 1 of 2 of my summer reads (INT)
Received for review
Louder than words by Laura Jarrett
Goodreads
The Amazing Mind of Alice Makin by Alan Shea (Re- releases August 7th)
Goodreads
Head Over Heart by Colette Victor (Releases July 3rd)
Publishers Website
Ty to Electric Monkey & Chicken House for the review copies!
Bought:
Hexed by Michelle Krys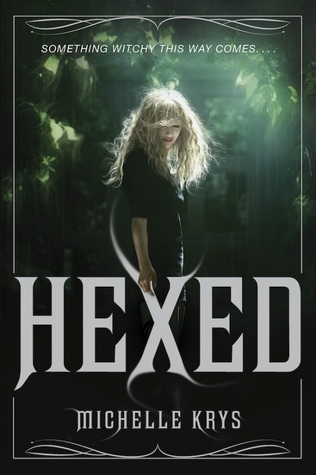 Goodreads
Won:
Pivot Point (Pivot Point #1) by Kasie West
Goodreads
TY to
Lori @ Writing My Own Fairytale
What did you get this week? Leave me your links below and I will pop over :)