The Sunday Post was created by
Caffeniated Book Reviewer
this is a post where we recap on the going on's on the blog the week previous and the week coming up as well as the awesome books we have received, bought or been gifted for review!
This week the weather took a turn for the worst. After all the lovely sunny weather we were getting in the UK in the last few weeks we are now having downpours and thunderstorms. :(
On the plus side I had a good reading week, I read The Enemy by Charlie Higson and Fool Me Twice by Mandy Hubbard. Both were 4* reads!
On the blog the week of the 2nd June 2014:
I read this series last month and I loved it. The final book in the series, Opposition releases in August. The series is now available in the above bind ups. Lux: Beginnings (Books 1 &2) Lux Consequences (Books 3 & 4)
A great YA Paranormal Mystery with a little romance thrown in. Check out my review and leave me a comment on your thoughts!
I love this series and wanted to share why with everyone :)
Coming this week
10th June: Perfect summer reads: Holly's Inbox & Holly's Inbox: Scandal in the city by Holly Denham
10th June: Cover Reveal: Almost Magic by Kathleen Bullock
11th June: Waiting on Wednesday
13th June: Review: Fool Me Twice by Mandy Hubbard
14th June: Discussion: Angel Trilogy by L.A. Weatherly & Giveaway
Signed copy of Right Click ( Click #3) by Lisa Becker
This is the final book in the Click trilogy. It is going to be a perfect summer read. I am looking forward to reading it as I love this series.
The Line (Witching Savannah #1) by J.D Horn
I thought this sounded really good so had to pick it up. It says if you like Charlaine Harris' Sookie Stackhouse Series or Deborah Harkness, Discovery of Witches series you will love this. I love both of the above series' so I am hoping this lives up to its claim!
A Death Struck Year by Makiia Lucier
I love the sound of this, so had to pick it up!
Alienated (Alienated #1) by Melissa Landers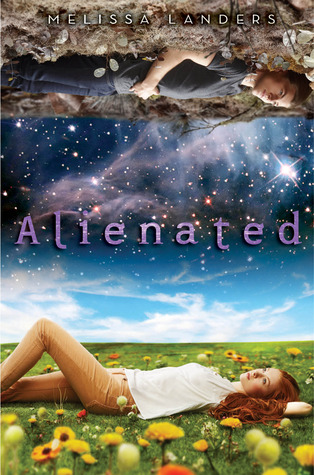 This is one of my summer reads and I am so excited to read it. I love this cover!
The Dead ( The Enemy #2) by Charlie Higson
I read the first book in the series this week and I loved it so had to pick up the second book in the series!
The Black Sheep by Yvonne Collins & Sandy Rideout
I picked this up in a Pound shop for of course £1 ($1)
What did you get this week? Leave me your links and I will stop by. Happy Reading!